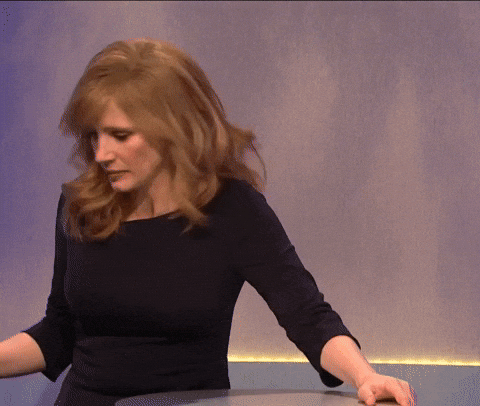 First thing is first.
Let's give me props. I've actually made a resolution to blog and stuck with it (at least a month so far). I think that's commitment. Right? I can do commitment fairly well. A fact that makes my husband thankful I'm sure. 
I get asked one question a lot lately. 
"Are you alright?" 
I feel I should make it known (for those that weren't aware to begin with) that I've probably never been alright in my life. Mostly I've embraced my complete "wrongness" and moved along.  Since news of my hubby, the world has tilted for me and although I'm not alright, I am managing to function and I call that a win. 
In closing, Bless you for asking. I'm as alright as I'm going to be until they say my man is cancer free and damn it all they better tell me that. 
There's not much new to catch you up on. I could probably lie and make things up, but that's not how I roll.  (Cue me making cute peace signs and looking incredibly hip and cool.) (Ignore the fact that I never look hip and cool.) 
I'm still working on Jansen and Ida Sue!  Each day is a new lesson.
Today we learned that there is a certain four letter word that Ida Sue views as Foreplay.  (I felt the F in foreplay needed capitalized.)
NOW FOR THE NEWS 
I'm still planning on having it publish before Valentine's Day.  
I'm going to do this book a little different. There will be a VERY BRIEF (because I'm a slacker and probably won't have it finished in time for a big one) preorder of this book on Ibooks, Kobo, and B&N.   It will go live there for a day (Maybe two if I slack) AND THAT'S ALL.  
So if you want Jansen and Ida Sue  you're going to have to grab it quickly if you read on those sites.  (That said you guys get the first shot at the book so I should get props for that dang it) 
After that, it will go live on Amazon and be in KU.
That's the plan minivan. (I have no idea why I called you minivan. It rhymed. Please see above notation about never being hip and cool) 
Next! 
I had a cover reveal for Gavin's story. I have some of it written. I have no idea what it's going to become. I had a plan. It was going to be a prequel, a freebie leading into the meaty story.
Then, I fell in love with my cover.
Now?
Now I have no (insert Ida Sue's foreplay word) clue to what I'm doing. That's all I got.   I did warn you I'm a freak, right?  (I'm a freak, consider yourself warned.)
Did you like my cover? I liked my cover (loved... fell in love and it <Ida Sue's Favorite Word> messed with my plans. Did I mention?).
It's the first time I've ever did a cover without a hot man on it or a sexy woman and I want to do more.
(Are you booing me or cheering me right now?)
I also have a new Hot Bites Novella out with Jenika Snow.  It's one of my favorites. It has a bit of a slow burn to it... Well as slow as you can get in a hot bite of action. 
I think I've caught you up. If you're even interested.  If you're not, don't tell me, I'll cry.  Also I'm naked and in a towel right now and if you make me cry  then I'll just be this really weird woman not dressed, sitting in front of her computer.
While this probably happens more than I realize, I'd rather not become that sad statistic. 
I have no release date for Letting You Go. I do know I'm doing it as soon as I finish Jansen and Ida Sue's story.  
My next book after that will be Cowboy Up. (Blue and Meadow).  
Is there a book I didn't mention you're waiting for?  
Did you hate my cover?
Do you miss the hot dudes on my cover?
Do you hate me for releasing wide then going to Amazon?  
DO YOU NOT EVEN CARE?!!?!?  
(I needed to get the drama in that last question to get your attention.) 
Speak to me people!  Seriously tell me below what you think about anything or everything... while you do that, I'm getting dressed.  
No peeking! 
xoxo
J
Please reload
I'm busy working on my blog posts. Watch this space!
Please reload
I'm busy working on my blog posts. Watch this space!
Please reload